IS YOUR WORKOUT DAMAGING YOUR SKIN

Sweat can lead to pimples, clogged pores and can even contribute to premature ageing. The latter is an even bigger concern if you tend to exercise outdoors, regularly exposing your skin to the harsh UV rays of the sun.
Whether you jog outdoors, take a yoga class or hit the gym, that's a whole lot of sweat. While exercise and sweat are good for your body- is it good for your skin?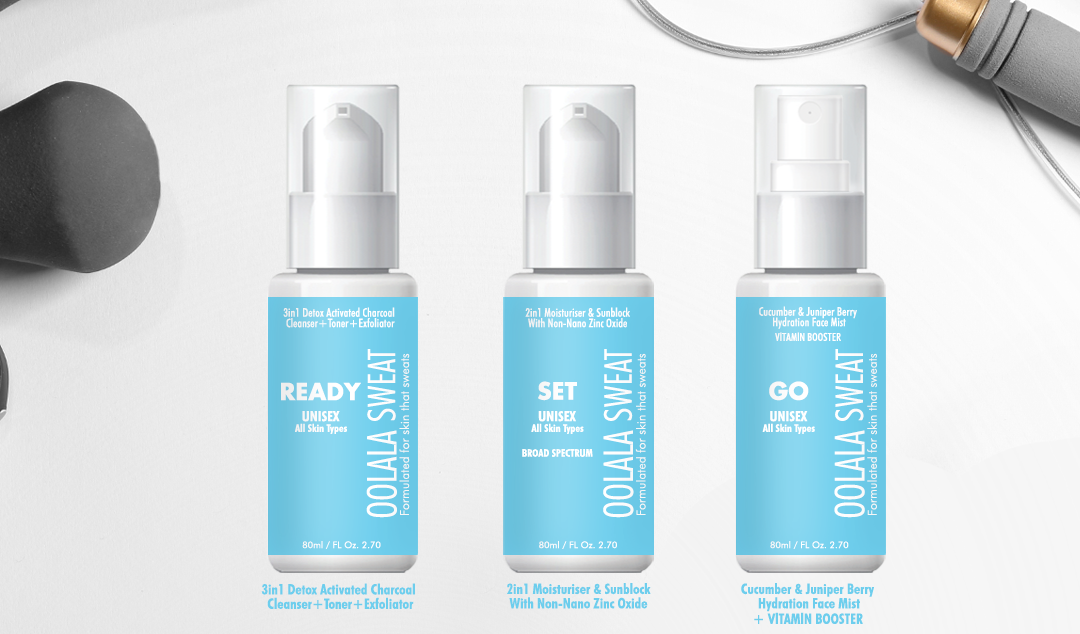 CRUELTY FREE. VEGAN. NATURAL. PARABEN FREE. PROUDLY SOUTH AFRICAN

While sweating aids in the accelerated release of toxins from the body, it has also been proven to cause a number of skin problems, and to exacerbate existing ones.
• Sweat contains large amounts of sodium which dehydrates the skin and can lead to premature ageing.
• Sweat can cause clogged pores due to dead skin cells on the skin, sebum production (natural body oil) and bacteria. Clogged pores result in pimples, blackheads and blotches.
• Sweat alters the pH balance of the skin. This can lead to an over production of sebum. This can cause redness, irritation, itching, blotchiness and or breakouts.
• Sweat drains toxins. If you workout a lot, it can result in the loss of key minerals and vitamins that are essential for a healthy complexion.
• Vigorous workouts may subject skin to oxidative stress. This is when large amounts of free radicals are released as our cells use glucose to make energy. This can encourage collagen degeneration, resulting in a decrease in the skin's elasticity.

We have formulated a simple, no fuss, 3 step system to help you look after your skin before
and after you workout.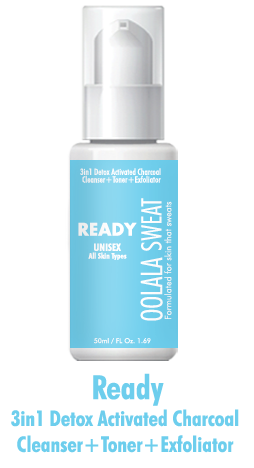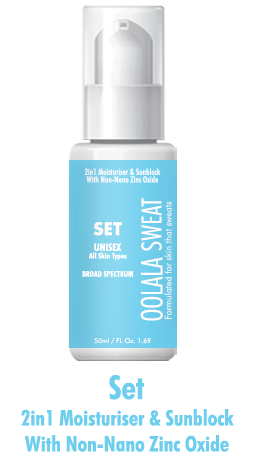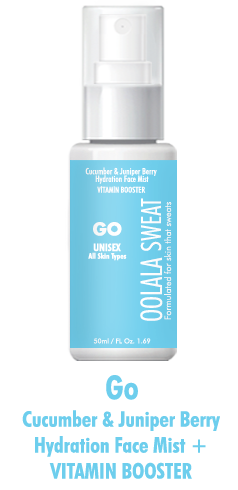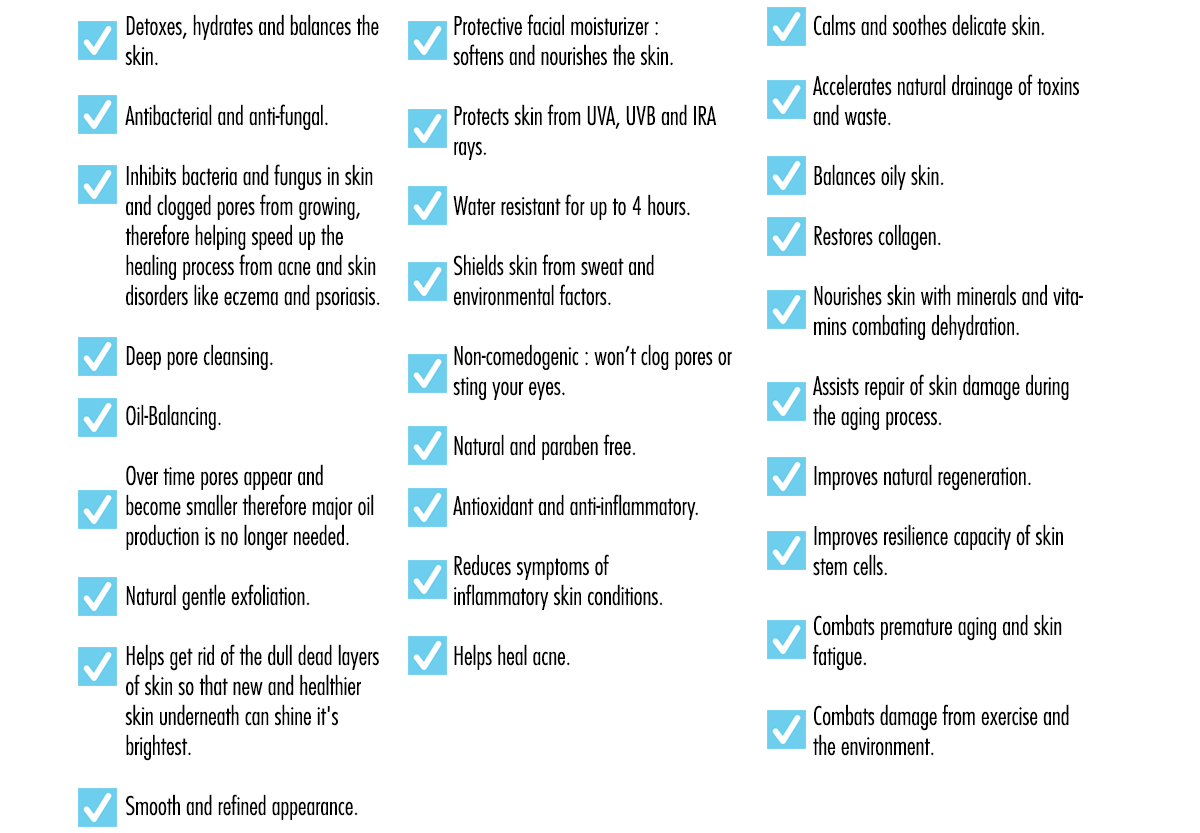 The range is full of all-natural ingredients that pack a powerful punch. Some highlights include Non-Nano Zinc Oxide for broad-spectrum protection from both UVA and UVB rays, Witch Hazel Extract to help cleanse the skin, and Apricot Seed Powder to aid in slowing down the ageing process.
OOLALA SWEAT is a pre- and post-exercise skincare regimen on workout days as well as an effective daily routine for non-workout days.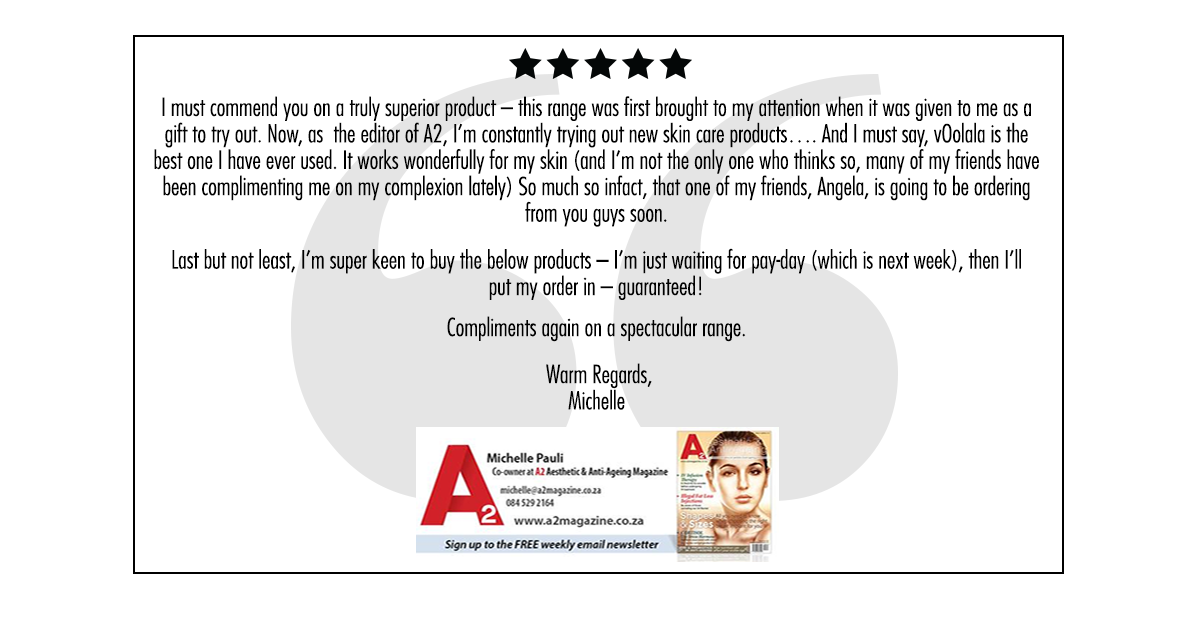 Developed by CEO and Founder Daniella Shapiro, herself a runner and self-proclaimed fitness junkie, OOLALA SWEAT is part of The Oolala Collection's offering of natural, cruelty-free, vegan, paraben free and non-comedogenic skincare. For Shapiro, "skincare brands need to promote positive social values whilst delivering a sustainable and ethical product". This is what motivated her to create The Oolala Collection and its specific skincare ranges like OOLALA SWEAT.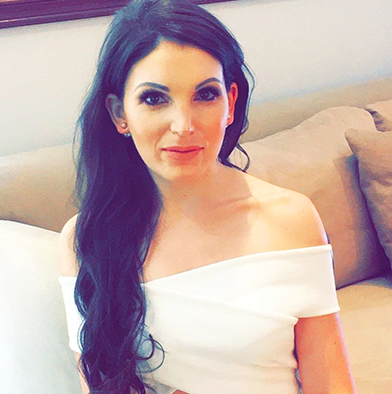 THE OOLALA SWEAT 3-STEP SOLUTION IS ALL YOU NEED TO PROTECT YOUR SKIN
FROM SUN AND SWEAT